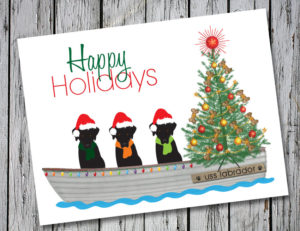 3 lovable labs are very excited to announce the new "outdoor" series.
The first in the series is the "U. S. S. Labrador" in a Christmas/Holiday boat parade. Max, Drake, and Hank as do all Labradors enjoy going out for a ride in the boat. Participating in a boat parade brings them even more joy.
The cards come either all black, all chocolate, all yellow or one of each.
For more information and/or to purchase click here.